Conference Invitation Letter Request (CPO-10 & ICAP'18)
Note: This is no longer offered after the conference.
Please complete the following form to submit a request for a conference invitation letter. A letter of invitation to the conference may be helpful for your visa application process, if you're traveling to the U.S. to attend the conference(s).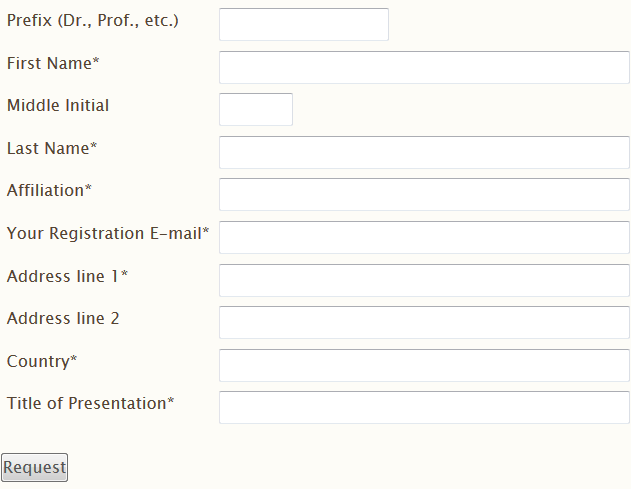 The title of your presentation will be used to prepare a personalized invitation letter, and it is recommended that you include the accurate title in the request form.